Yonas's Story.
Education plays a vital role in creating and maintaining a healthy, successful life, providing people with the skills they need to overcome poverty, protect themselves from injustice, prevent disease, and live lives of freedom and opportunity. Educated citizens are citizens who are empowered to act as advocates for economic and social change. An educated population promotes a better-educated nation.
It has been so incredible these last two years to see some of our students come full circle as they finish out the program and graduate. With each graduate, we see our mission come to fruition — a life changed, becoming an advocate for others in the community of Korah.
This is Yonas's Story: 
We recently received a special update from our staff on one of our current graduates, Yonas. It read:
"This is Yonas Hirgo, OA's recent graduate. He studied level 4 Accounting at Admas University. He has been supported by OA for the past 7 years since he was a 9th grader. Furthermore, he is very happy and grateful for OA. He has already secured a job even before he received his certificate. He is hired as BOY'S DEAN at Lesperance Adventist School. His major responsibilities are following up on boarding, discipline, and school performance of college students. He said the way he was supported and followed up by OA staff while he was a college student set an example on how to do his job. He said he will keep searching for a better job once he gets some experience there and will start a class for a bachelor's degree as soon as he gets his certificate. He attended the job preparation and CV writing training, and simulation interview delivered by OA."
Below you can read what Yonas had to say about the OA Program in his own words.
"Out of the Ashes has a great place in my heart because it helped me to proceed one step in my life, which is from school to job. I would like to extend my heartfelt gratitude to OA and its dedicated staff for helping me to get where I am today. I cannot imagine where my life could be, without OA's support. I AM ALL I AM BECAUSE OF OA.
I want to say sorry for all the misbehaving and the hard time my friends and I gave you. It happened because we as students did not understand your kind of initiation to guide us. For me, OA was not just a project which helped me in school, rather it is a place where I learned how to do my current job too. I work as Boy's Dean in Lesperance Adventist School. I follow up on boarding, discipline, and school performance of college students. The way I was treated and followed up on in OA sets an example for me how to do my job."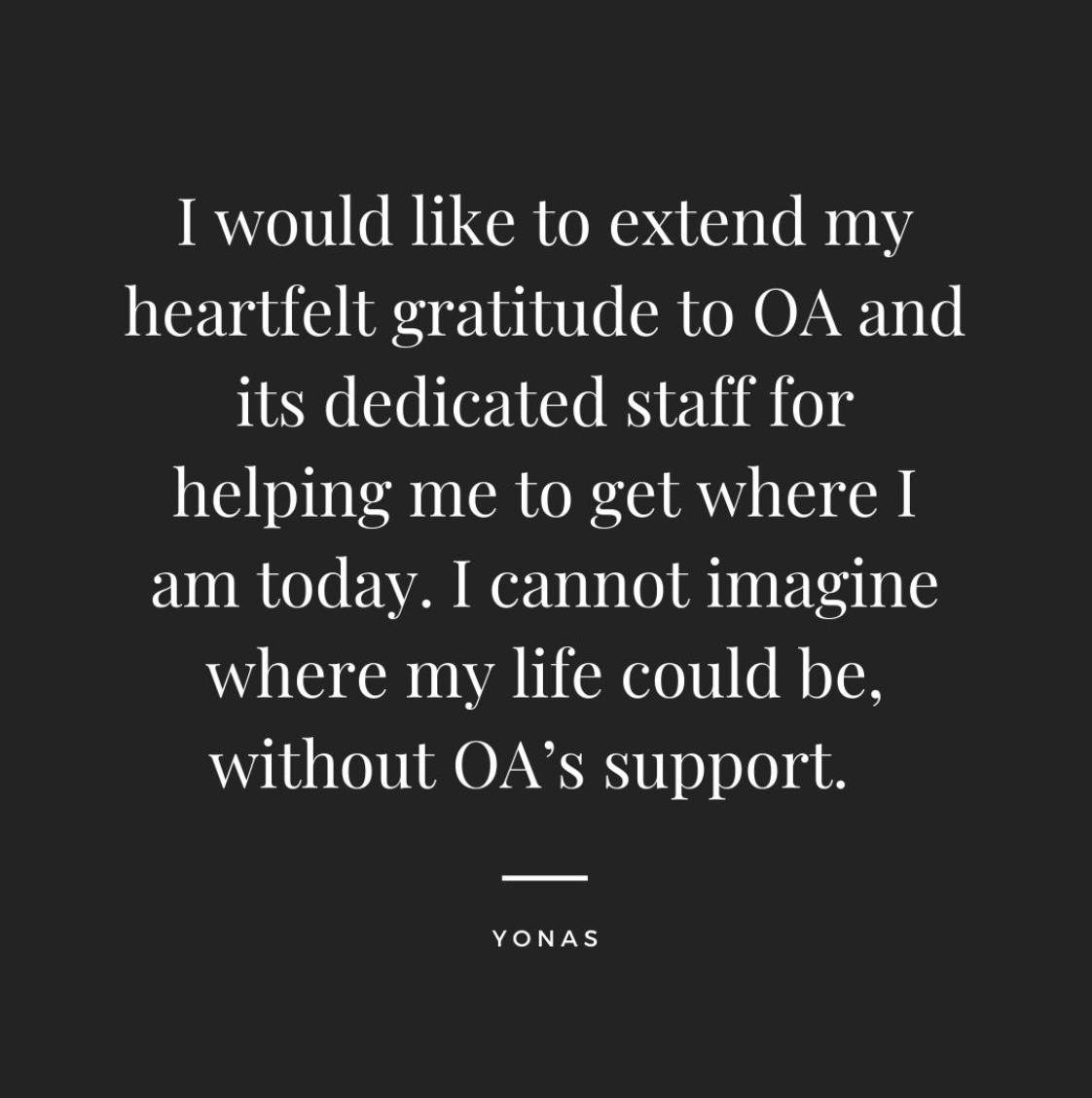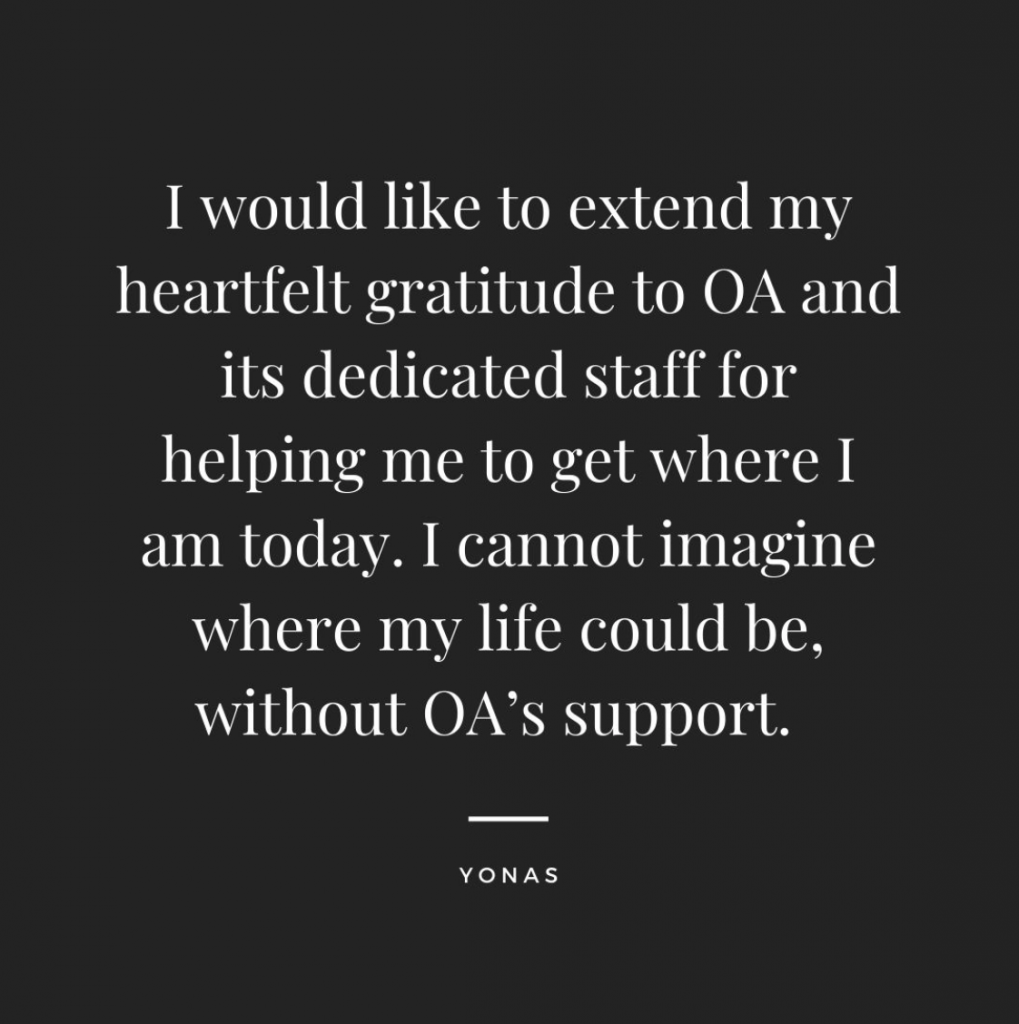 [Pictured Above: Yonas at his Graduation.]