Financials

When Out of the Ashes began, we made a bold promise that 100% of public donations would go directly to fund our efforts in Ethiopia.
How do we pay our overhead?
We have relied on a small group of generous private donors to fund our operating expenses from day one. It's not always easy, but it's an approach we believe in deeply.
Year after year, our commitment to this, along with transparency, inspires support from passionate donors, enthusiastic fundraisers, and loyal volunteers who believe, as we do. A hand up, not a handout, will empower children and the community to become healthy, safe, and self-reliant, breaking the cycle of poverty.
Click on the desired year to view the 990 filings for that year.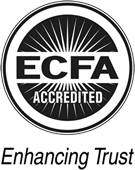 ECFA Accredited. Click to find us in the ECFA Directory.