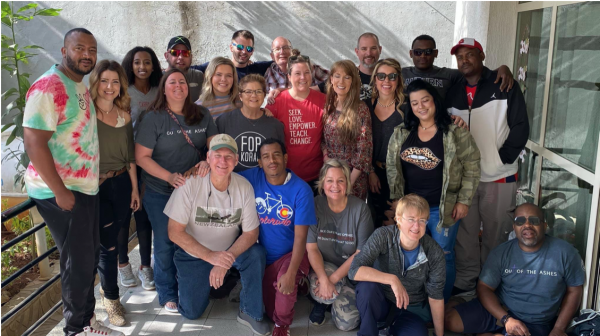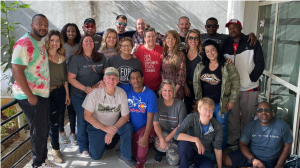 On any given trip to Korah, as part of our nightly routine, our team sits down after dinner to participate in something we call "Highs and Lows." As its name would suggest, this is a time for us to pause from our busy days of serving to reflect & process together. This is not an activity we take lightly.
It is essential for every team member's well-being and mental/emotional health during our busy weeks on the ground. As a team, it not only helps cement our unity but also serves as a time to reflect and be present with one another as we laugh and cry our way through the week we spend "in the trenches."
We see a lot of hard things on these trips.  We hold babies with HIV/AIDS. We hold hands with Lepers. We actively engage with those not physically or mentally well. We are invited into homes with dirt floors, tarps for roofs that are smaller than some of our closets.
As we sit here after another fantastic trip to Korah, we want to invite you to pull up a seat and enjoy reading about some of our "Highs and Lows" in this Newsletter. We are always fully aware that we could not do what we do "in the trenches" without those of you back home cheering us on and supporting us prayerfully, financially, and otherwise.
We are so grateful for the fantastic team that served in Korah with us and for the entire Out of the Ashes Community. Your love and encouragement are needed and always noticed.
With Much Love and Thankfulness,
Stacy Segebarth
__________________________________________________________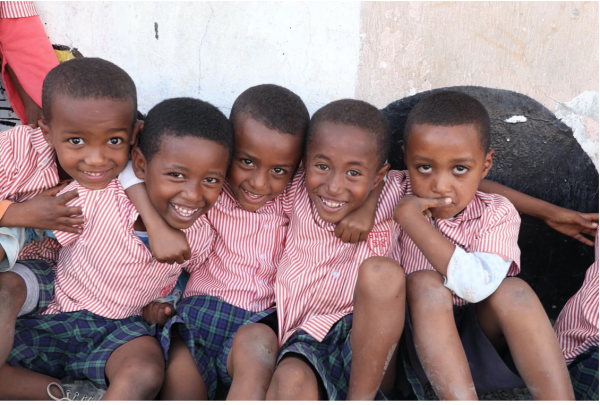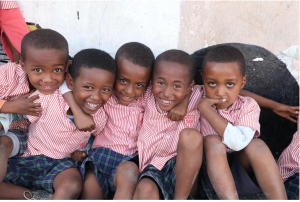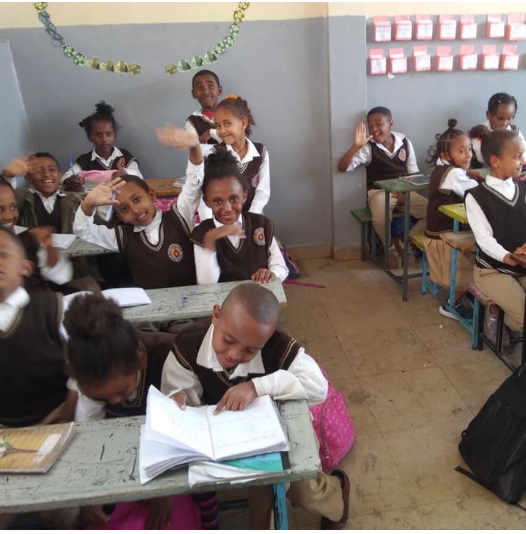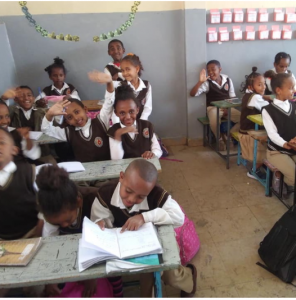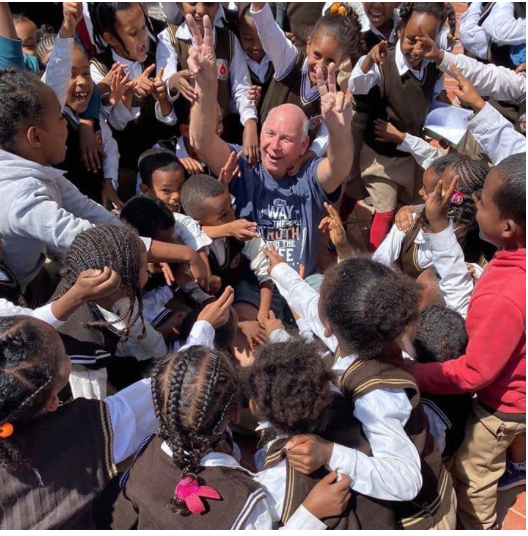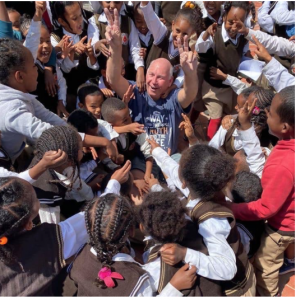 This past year we had a milestone moment. We achieved 100% Sponsorship within the Out of the Ashes' student list. Having hit that milestone, we decided to add 50 new kids to our ranks.
We had a chance last July to visit the homes of some of these kids. To say they and their families were excited for the opportunity to join Out of the Ashes and be able to go to school would be an understatement. As we visited with these kids' parents, many told us that they had waited anxiously for weeks to receive word on whether their child received an invitation.
On this trip, we were able to visit their homes and paid a visit to their schools. Here's what we can tell you. They are a joy-filled, excited, and energetic cohort for sure! They were eager to engage with us, whether inviting us to play games or asking us to listen, as they showed off their English speaking skills in spoken word and at times through singing.
We are beyond excited to watch this group of bright-eyed, fresh-faced little ones rise through school ranks as they pursue their dreams of becoming doctors, teachers, engineers, pilots, and beyond. We currently have around 24 new students who do not now have a Sponsor.
If you or someone you know think you would be an excellent match to come alongside to cheer them on as they pursue their dreams, click on the button below to be taken to our current "Waiting Children" list on our website. We would love to help connect you to a child. Every trip is proof to us that sponsorship changes the life of the student and their families and their community at large as well!


__________________________________________________________


When we were in Ethiopia in January, I got to sit down with one of our social workers, Elias, and learn more about him. His story incredibly moved me
. I asked him if he would share it with our sponsors and the Out of the Ashes family. It was another full-circle moment for me when I learned about how sponsorship changed his life.
I hope you
 enjoy it as much as I did.
~ Stacy 
Elias's Story
"My name is Eliyas Tegenu. I was born in Adama, Ethiopia, 100 km from Addis Ababa, in August 1991.
My mother's name is Tsige Biruse. She lived in Adama, a rural village near Debrezeit. She lived there because she did not have a good relationship with her stepmother.
For that reason, she escaped to Adama and worked as a maid. At that time, she was 14 years old. In one home, there was a young son.
He continually raped her. Because of this situation, a child came into this world. That child was me. She was in that home until I was six months old. 
Shortly after that, she left that home and went back to her father's house. She lived there for two years. She had many life challenges.
She decided to leave me in my grandfather's home and go to Debrezeit to work as a maid again. In my grandfather's house, life was challenging. They did not have the capacity to send me to school. 
But God is good! He had an excellent plan for my life. The new chapter and new story of my life happened in 2001. That was the year that I got the opportunity to join Compassion International, a child sponsorship program.
I finally got a chance to go to school just like the other children. My mom got to take me to from the village to Debrezeit with her. At this time, she was working at a market, a simple business selling cereal for survival.
She had also gotten married. She had given birth to a new child, my sister. They still could not afford basic things for the family. 
Compassion International Ethiopia is the central part of my life story because they know Christ more than anything. I accepted him as my savior. They also work on holistic development – psychosocial, cognitive, spiritual, and economic development.
I got the opportunity to develop a biblical world view for a purposeful life. I joined the university and worked in the fifth dimension growth area with leadership development. That was an excellent chance for me to sustain and thrive in holistic growth in all dimensions of my life.
So in all of this, I want to praise the almighty God who has done an excellent thing for me and gave a merciful, compassionate heart to my sponsor. Next, I want to say thank you and God bless you for my sponsor, Compassion International, all of my project staff workers, and LDP facilitator for their undeniable positive impact on my life.
God saw in my life using compassion."Now, the time has come, the time of reaping and harvesting." Because I am their fruit, God has allowed me as a social worker at Out of the Ashes to equip a child's mind, heart, and life who also has a challenging life like mine. I am glad and praise the Lord for he has given me an opportunity to serve this generation and the issues that have a great place in his heart. "
~ Elias 
__________________________________________________________