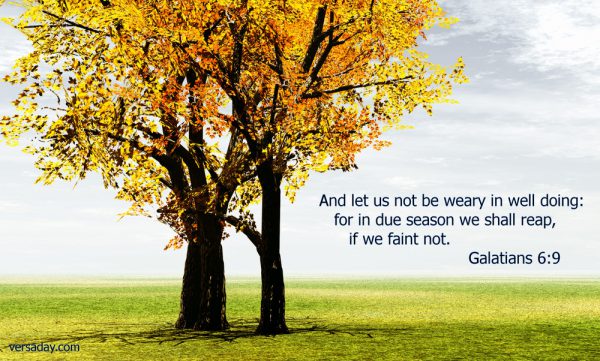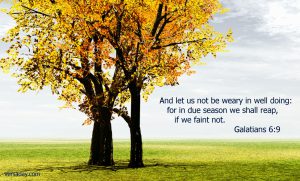 Happy Fall, Y'all!
I don't know about you, but fall completely snuck up on me this year. I knew summer would go by quickly but, wow! I feel as though I blinked, and it was done.
Around here, as I am sure is the case for all of you, fall brings with it "Back-to-School" madness and Fall kickoffs for everything from sports clubs to church programs and beyond. It is often in the fall, I begin to find myself growing weary. The calendar fills up as the days of summer freedom and looser schedules are gone. Colder weather and waning sunshine cause a general state of sleepiness, both physically and emotionally.
It can be easy in the fall, to overdo it. To wear ourselves too thin. To give yes's to things you don't really have the bandwidth for, and no's to things that really matter.
I want to encourage all of you this Fall to not grow weary in doing good. We all have our own mission fields that begin in our homes, neighborhoods, workplaces, and beyond. It is important to take care of ourselves so that we do "not grow weary" in the good that God has called us to.
As you cozy up and into the rest of this newsletter, be mindful of the seeds that have been sown in your own life. Remember that Fall is a time of harvest. God promises us, that if we "do not grow weary in doing good, in due season, we shall reap."
Much Love,
The Out of the Ashes Team
Staff Highlights
We have been reflecting this year on what has been a wild ride since Out of the Ashes started its journey in 2013. We have grown in size from a program that once was only 45 kids, to at one point being over 400 kids! As the program has evolved over time, so have our staffing needs.
In an effort to keep you plugged into who we are and what we are doing on the ground in Korah, we would like to welcome you to a new portion of our "In the Loop Newsletter": Out of the Ashes Staff Highlights. Of course, in starting to introduce you to our staff, we had to start from the top with our Out of the Ashes Program Director, Getahun. For those who have not had the pleasure of meeting Getahun in person, here are a few important facts about him.
Getahun joined the Out of the Ashes staff in January 2017 as our new Program Director. It's not a job for the faint of heart. He is 41 years old. He and his beautiful wife, Leyla (37), have two children. A daughter, Meiraf (7), and a son, Bekibir (2).
Of himself, Getahun says, "Life paths have shaped me to be strong, dedicated, optimistic, and courageous. In short, I am a person who never and ever gives up."
All qualities as it turns out, needed in his current role overseeing the program. We are thankful God brought Getahun our way, and that he pursued his current role with us.
Getahun goes on to say, "I always struggle to live a happy and joyful life. I want to control and overcome poverty rather than letting poverty reign over me. I have tried many things in life, though none were successful."
When he is not putting out fires, leading our other staff on the ground in Korah, or in meetings with students and teachers, you can find Getahun indulging in any number of his hobbies. These include reading his Bible, keeping up on the news, reading other books, singing worship, or chatting with friends and family about social, economic, political, and spiritual issues dear to his heart.
"I have a concern for the poor people living in the city of Addis Ababa," Getahun says, "I ask myself how can they benefit from the development of the country. In short, I want to be a voice to the poor."
With a self-proclaimed passion to see poor children, youth, and women have bright, transformed future lives, we know Getahun is the right person to be leading the charge overseeing the mission of Out of the Ashes in Korah. We love you Getahun! Many blessings to you and your beautiful family!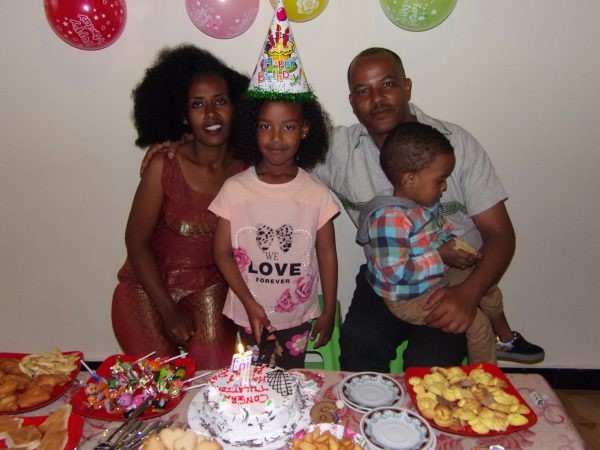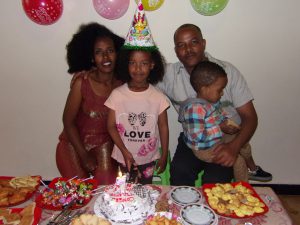 An Important Update on Schools for the Current
Out of the Ashes School Year
After much thought and discussion with staff, students, and parents, we have decided to leave Lesperance school and return to Shashemene. In the past year, there had been increasing concerns regarding treatment of our students by teachers at Lesperance. The overall atmosphere was affecting the students' individual and collective morale.
Additionally, for any students who were previously attending the government Local School, we have now made the change to Local Private Schools. We will be focusing our program away from Boarding Schools in the future. All NEW students added to the program will be enrolled in Local Private Schools.
Students already enrolled in Boarding School will continue at Shashamene through Graduation. However, we will not be adding more students to the Boarding School program. This change was made after much discussion with students, parents, government stakeholders, and OA Staff.
The statistics are showing us that Local Private Schools yield a better success rate for students academically. That is always our top goal. If you have any questions or concerns regarding these changes, please email [email protected].