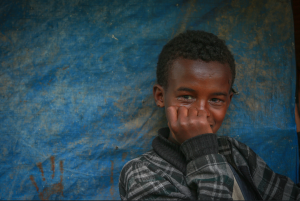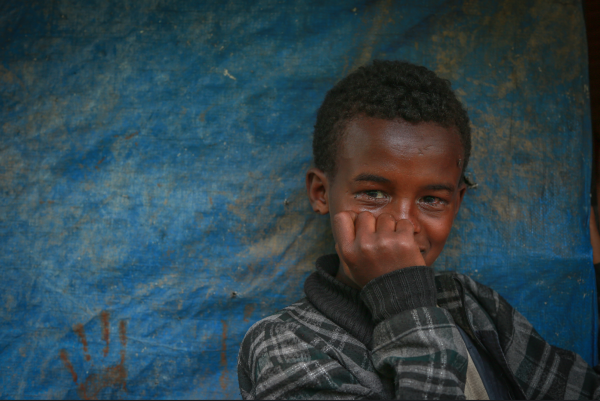 We cannot believe how FAST  Summer went! We are officially in Fall, Y'All!
Our January trip to Korah dates have been announced!  We will be taking a medical + service team to Korah, Ethiopia January 23rd – February 1st, 2020.  SPACE IS LIMITED  so make sure you sign up/ reach out TODAY if you are interested.
Space available for 1 Physician, PA, NP, 1 Nurse, 3 Dentists, 2 Dental Assistants.
Cost: $2500-3500 – Price will vary depending on flight costs from originating airport.
Space is Limited. To inquire about details and space availability please email us at  stacy@outoftheashesinc.org
__________________________________________________


Our Summer 2019 trip was amazing, as per usual.  It was not without its usual hangups and need for flexibility, but as always our team rose to the challenge(s).
We were able to get updated information on EVERY single student in our program, INCLUDING the NEW FIFTY students we added this Summer. Most of these cuties are currently unsponsored, so if you or anyone you know has been thinking of sponsoring, our fresh new fifty students can currently be viewed on our website at:
https://www.outoftheash.org/sponsors/
We also were able to witness a momentous moment as we celebrated ELEVEN University graduates from our Program.  These graduates have degrees ranging from engineering to nursing, and we even hiredANOTHER one of our very own graduates as a Social Worker for Out of the Ashes, Inc!
We are SO proud of all the graduates and loved having a chance to celebrate with them by taking them out for a nice lunch where we acknowledged their hard work and perseverance.
In addition to all the above, we were able to paint our OA staff offices, paint a really amazing mural wall at the compound for our kiddos and enclose a building in our compound to be able to feed the students under cover, during rainy season!
There is NEVER a dull moment our trips.  But we are always so proud of what we accomplish while on the ground!
__________________________________________________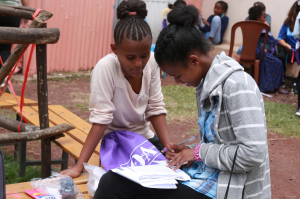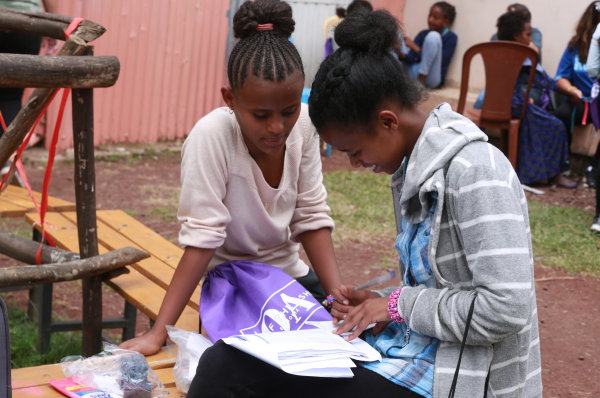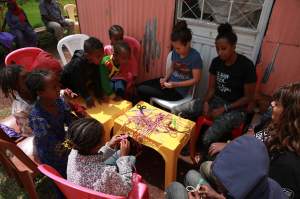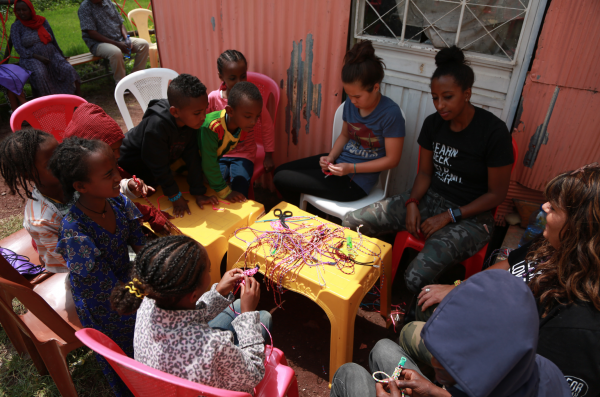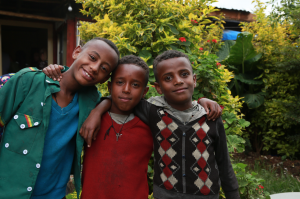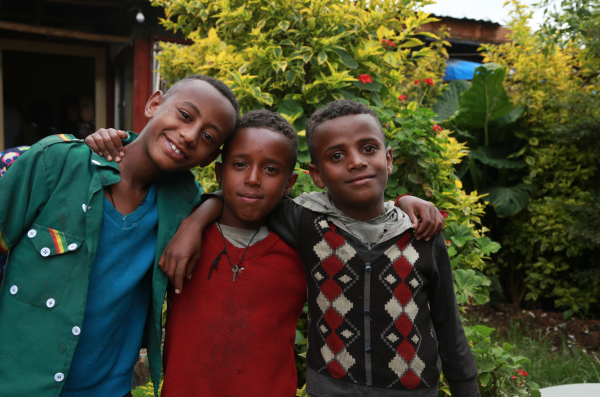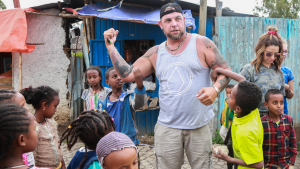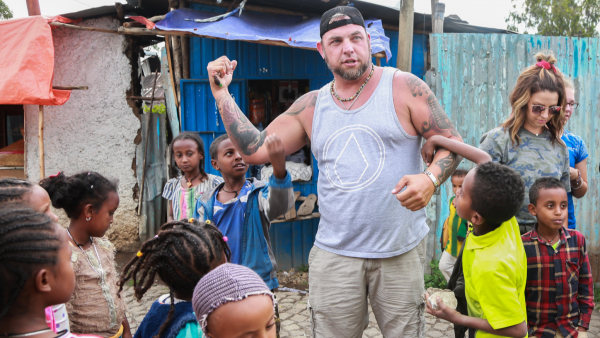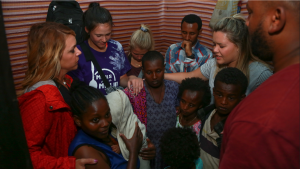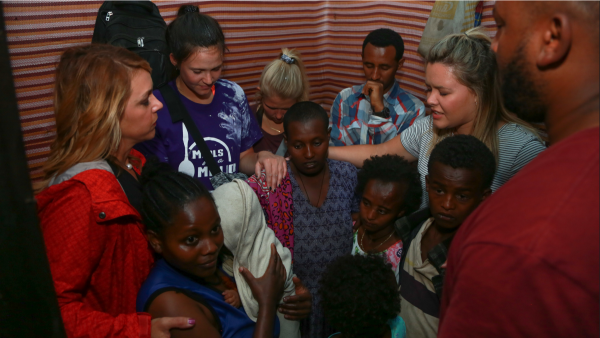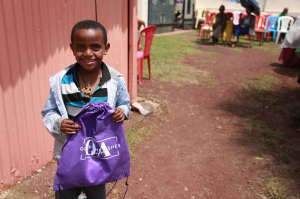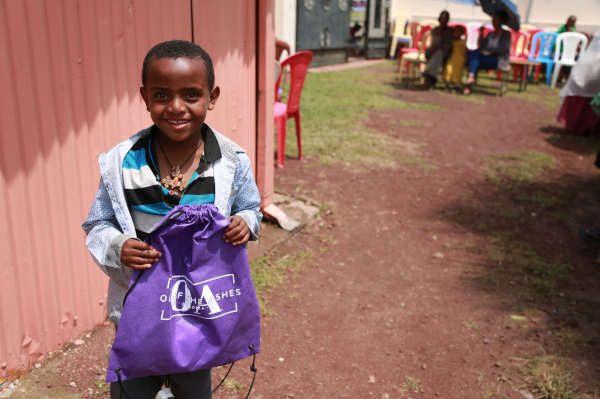 __________________________________________________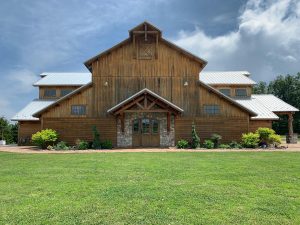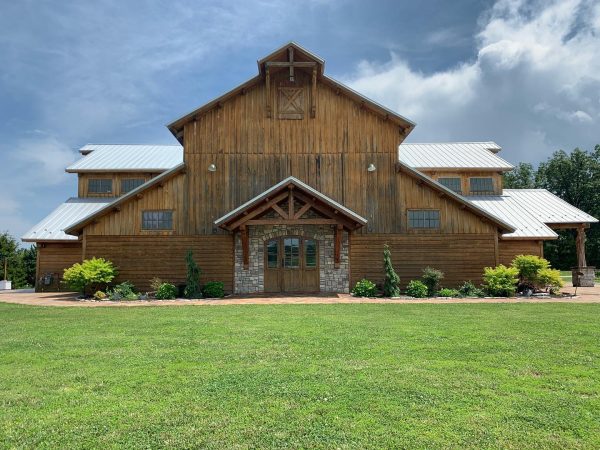 Did you miss our Annual Out of the Ashes, Inc. "Mission Possible"
Charity dinner?
We got you covered!
On Thursday, September 5th, 2019 nearly 200 of our Friends, Family, Donors and Sponsors gathered at the Mighty Oak Lodge in Lebanon, MO where we shared some amazing food and got to hear all about what God has done in the past year throughout our program.
We also had a guest speaker, Sheldon Rose— Board Member and one of our top Out of the Ashes doctors.
If you didn't have the pleasure of experiencing "Mission Possible" live and in person, click "play" on the video below to receive a little taste of what we shared with all of our favorite [OA]dvocates that night.
Interested in answering the call to sponsor one of our current "waiting" children?  Just click on this link to see the faces of the precious little ones who are currently waiting to be connected with a Sponsor.
https://www.outoftheash.org/sponsors/